Editor's Note: This article was originally published in February of 2010.
Some old movies had great casts, men and women who were headliners of their day. But, in many cases, they weren't the real stars of the film.
What happens when three big stars appear together in a cat-and-mouse murder mystery? Back in 1949, you would have expected a lot from The Man on the Eiffel Tower, considering we're talking about Charles Laughton, Franchot Tone and Burgess Meredith, the latter also working as director. It is unfortunate this film isn't as top notch as expected, especially when it was made at a time when movie theatres were competing with that new-fangled interloper called television.
Three big stars, a favorite literary character (Inspector Maigret), a new color process called Ansco Color (which hasn't held up very well through the years), a famous actor-turned-director and from all of that, audiences were disappointed with the results. Meredith supposedly replaced original director Irving Allen at the insistence of Laughton, who helped with directing efforts as well. However, nothing seemed to help box office receipts although the film has quite a following today … but wait, do the screen credits actually say that this movie also stars "The City of Paris?"
For some viewers, that could be the saving grace of this film. Many scenes will make it seem like you're actually watching a travelogue — and Paris looks pretty darn good, just four years after WWII. Nice shots of the Eiffel Tower, the banks of the River Seine, Place Pigalle, the famous Cafe Les Deux Magots and so much more add to the film. The spectacular ending explains the title, which features so prominately in those final chase scenes. If you watch the movie, you just might want to book a ticket for "The City of Light!"
Atlantic City devotees will revel in a small 1935 movie starring Rose Hobart, Convention Girl, not for her performance or the plot but for the nice little scenes of the New Jersey resort town back in the "old days."  The beach is seen as much more crowded as well as actually bigger than today.
The Atlantic City boardwalk, wicker roller chairs and even the famous Steel Pier diving horse evoke fond memories of a town that is surely not the same "America's Playground" as it was back then.  Burt Lancaster put it best in Louie Malle's thriller Atlantic City when he said, "You should have seen the Atlantic Ocean back then."
Victor MacLaglen and Dennis O'Keefe were big names in the 1940s, but for fans of big trains, they were overshadowed in 1941's Broadway Limited.  Train aficionados will love seeing this big, stylish, classic train throughout the film, including scenes of the railroad tracks and won't be derailed by the cute little story about mistaken identity aboard the train.
Danger Lights from 1930 is another good example. True, it stars Jean Arthur, Louis Wolheim and Robert Armstrong (of King Kong fame) but the real stars of this movie are the old steam locomotives seen throughout, filmed during the steam railroad era.  Anyone who likes trains may not even notice lovely Jean Arthur.  Watch the "Monster Locomotive Rally" below of two powerful old titans of steel battling it out for rail supremacy to see the real attraction of this '30s gem.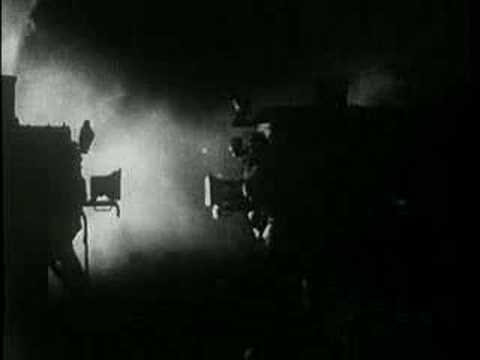 There are certainly many more movies where the actors aren't really the stars. Which ones can you recall?
Jerry Frebowitz, founder of Movies Unlimited, started selling films for home viewing back in 1975. First, as a hobby, then by 1978, through a small direct mail catalog, which eventually grew into the big 800-page version seen today. Jerry is an avid movie fan and collector and particularly enjoys classic pictures from the '30s, '40s and '50s.