Boomer Mill: Warner has lately reached into the '60s and '70s for a crop of controversial, oddball, and—what's the term?—groovy movies for your enjoyment.
Sex researcher Efrem Zimbalist Jr. delved into the intimate lives of subjects Jane Fonda, Shelley Winters, Glynis Johns and Claire Bloom in George Cukor's potboiler The Chapman Report (1962)…
Lisztomania (1975), one of Ken Russell's wildest creations—which says a lot—stars Roger Daltrey as pianist/composer Franz Liszt, Paul Nicholas as rival Richard Wagner, Yes keyboardist Rick Wakeman as a Viking and Ringo Starr as the Pope in a visually wacked-out, over-indulgent ode to musical masters…
Phillip Roth's best-selling look at the sexual exploits and psychological problems of a 33-year-old Jewish New Yorker was brought to the screen as Portnoy's Complaint (1972), with Richard Benjamin in the lead, Lee Grant as his overbearing mother and Karen Black and Jeannie Berlin as the women in his life…
A Covenant with Death (1966) offered George Maharis is a Mexican-American judge asked to rule upon a convoluted and controversial murder trial. Gene Hackman, Katy Jurado also star…
In the wake of A Hard Day's Night came Having a Wild Weekend (1965), a cinematic salute to The Dave Clark Five, directed by John Boorman, also known as Catch Us If You Can…
Plenty of period acts populate The Cool Ones (1967), where rock promoter Roddy McDowall tries to manufacture an act out of flash-in-the-pan Debbie Watson and fading pop star Gil Peterson.
Interested in seeing what George Cukor's The Chapman Report was all about? Check out the trailer: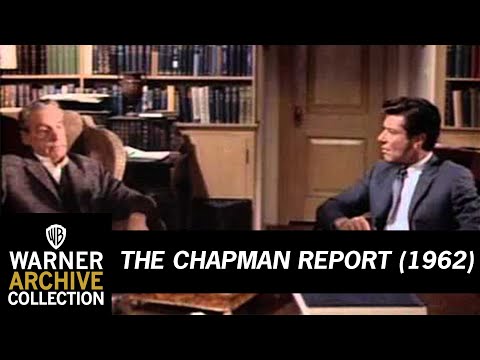 For more new DVD releases please see the following posts:
Five Nifty Fifties Flicks From The Columbia Pictures Vaults
DVD & Blu-ray Movie Releases: Week of 9-30-12
Fox Hunt: 20th Century Fox Digs Deep For Archive Classics DVDs