Guest contributor Victoria Balloon writes:
Where did Ma and Pa Kettle come from and how on earth did such an unlikely, unsophisticated premise become so popular?
In 1945 Betty Mac Donald's "The Egg and I" was a wildly successful book, and in 1947 Universal Studios turned it into a successful film starring Claudette Colbert and Fred MacMurray. While these two veteran actors brought a lighthearted comedic touch to their roles, it was a pair of secondary characters that became the favorites. Although Ma and Pa Kettle were only onscreen for 21 minutes, Marjorie Main's gravel-voiced hollering and Percy Kilbride's laconic replies made an indelible impression on urban and rural audiences alike. Main was nominated for Best Supporting Actress; Universal Studios and associate producer Leonard Goldstein sensed a goldmine.
There were eight films that Main and Kilbride made together as Ma and Pa Kettle, including The Egg and I. They were upper-end B films, taking on average three weeks to make for $400,000 or less. The first three films made Universal $8 million, and the entire run made $35 million. Leonard Goldstein produced all but one of the subsequent films. It is said that the Ma and Pa Kettle films along with Francis the talking mule brought Universal back from the brink of ruin, and though the critics panned the Kettle films, audiences in both the city and the country laughed. Goldstein remarked wryly, "Nobody likes my pictures but the public."
The films built on one another as a sort of feature length serial. In Ma and Pa Kettle (1949) Pa enters a contest to win a free tobacco pouch and instead wins a futuristic Dream House with limitless technological comforts. The laughs center around Ma and Pa trying to figure out all the modern gadgets, while eldest Kettle Tom (Richard Long) has an on again off again romance with reporter Kim Parker (Meg Randall).
Pa no sooner gets the house figured out than he wins the Bubble-Ola Cola jingle contest and a trip to New York City. When Ma and Pa Kettle Go to Town (1950) they visit newlyweds Tom and Kim, who are having a few marital difficulties. A bank robber tries to dupe Pa into delivering stolen money to a gang in the city, but instead learns that there is no force more powerful than the destructive force of the Kettle Children.
With the help of Ma and Pa, Tom and Kim solve their differences, and in Ma and Pa Kettle Back on the Farm (1951), the first Kettle grandchild is born!
Kim's parents arrive from Boston to stay at the house, but Mrs. Parker's controlling ways drive the Kettles back to their old place — which might have untold amounts of uranium on the property! Swindlers are foiled and snooty in-laws are won over by the folksy truths and innate goodness of the Kettle clan.
Having successfully married off the first son, Ma turns to the second child, Rosie, in Ma and Pa Kettle at the Fair (1952). In order to send her to college, Ma hopes to win prize money for her jams and quilt at the fair, but in the kind of mix ups that could only happen to the Kettles, she ends up entering their old horse in a harness race. In order to save the town from the possibility of immense gambling debts, Ma throws the race and… Well, it's better if the Kettles leave town till things blow over.
As it turns out, some friends of Mr. and Mrs. Parker had to cancel their vacation plans, sending Ma and Pa Kettle on Vacation (1953) to Paris! Pa tries to "borrow" some pipe tobacco and instead gets involved with spies and murder. A true patriot, Pa is willing to help break up the international spy ring, but it's Ma who shows us how to use an ash tray on the back of someone's head.
It's the third son, Elwin, who needs to go to college this time in Ma and Pa Kettle at Home (1954). Elwin writes a marvelous essay about modern farming techniques, and it could land him a scholarship. The problem is, in order to award the final prize, the essay judges have to spend a week on the farm! Pa "borrows" from his neighbors to try to spruce up the place, but it's the Kettle family's Christmas spirit that teaches cranky neighbor John Maddocks and the judges what makes a farm a Home.
In Ma and Pa Kettle at Waikiki (1955) we see where Elwin got his talent for embellishment. Pa's been sending letters to his cousin in Hawaii telling him that he's a big banking executive, so when Rodney Kettle's pineapple farm runs into difficulties, it's only natural that he ask "P.A. Kettle" to come to Waikiki and save the business. It's possible that Pa has met his match this time — Papa Lotus (Charles Lung) may be even lazier than he is! Fortunately Mama Lotus (Hilo Hattie) and the 12 Lotus children team up with Ma Kettle to save Pa from rival corporate thugs. Pineapple will never taste the same.
However, the comedic premise of the Kettles can only go so far. Once Universal sent Ma and Pa to Hawaii, where else could they go? After Ma and Pa Kettle at Waikiki, Percy Kilbride retired, possibly because of early symptoms of Alzheimer's disease. There were two Kettle movies without Kilbride: The Kettles in the Ozarks (1956) (with Arthur Hunnicutt as Pa's brother Sedgewick Kettle) and The Kettles on Old MacDonald's Farm (1957) (with Parker Fennelly as Pa Kettle) but without Kilbride, neither one can truly be called a Ma and Pa Kettle film.
The Ma and Pa Kettle films possess continuity in part because several of the supporting characters — Birdie Hicks and her perpetually unwell mother, fast talking salesman Billy Reed and several of the Kettle children — were introduced in The Egg and I and played by the same actors throughout the different films. Clearly Ma and Pa Kettle became beloved characters not through MacDonald's writing, but through the talents of the two wonderful character actors who portrayed them: Marjorie Main and Percy Kilbride.
When Marjorie Main began her career in theater, she changed her name from Mary Tomlinson to avoid embarrassing her father, who was a minister. She worked the Chautauqua and Orpheum vaudeville circuits and debuted on Broadway in 1916. She stopped performing for a time when in 1921 she married Dr. Stanley LeFevre Krebs, a doctor of psychology, but with his permission she later returned to the stage and began to do film. In 1935 Dr. Krebs died, and it was one of her particular quirks that she never stopped communicating with Dr. Krebs, even after his death. She would speak — and listen to his replies — sometimes in the middle of filming a scene.
She never remarried, and several authors in recent biographies have said that later in her life she had a long-term relationship with actress Spring Byington.
Main's first film was A House Divided (1931), but her breakthrough films came from her re-creation of two of her Broadway roles: that of Baby Face Martin's mother in Dead End (1937) and the down-to-earth landlady Lucy in The Women (1939).
Hoping to recapture the chemistry between Wallace Beery and Marie Dressler, MGM paired Beery with Main in a string of 1940s comedies, beginning with Barnacle Bill. During this time Main played character roles in both big and small pictures, often as the mother of villains (Dark Command), matrons (The Harvey Girls), and housemaids (Meet Me in St. Louis).
Before The Egg and I, Main and Kilbride had never worked together. Some mistakenly include Feudin', Fussin' and A-Fightin' from 1948 as a Kettle movie, but though both Main and Kilbride were in it, they did not actually play Ma and Pa Kettle. Eventually Main came to admire him greatly. "I consider Percy the best dead-pan actor in the business," she declared, "And a complete gentleman."
But for a man who played hundreds of roles in film, stock productions, and on Broadway, there isn't a lot of biographical information on Percy Killbride. He was born in San Francisco to Irish-immigrant parents and was in theater since the age of eleven, beginning as an usher. His San Francisco theater career was put on hold by World War I; Kilbride was a Private in the army and served in France. His Broadway debut was in 1928 with The Buzzard, with his film debut as Jakey in White Woman five years later (1933). Like Pa Kettle, Percy Kilbride was a quiet, unassuming man. Unlike Pa Kettle, Kilbride dressed impeccably.
The Kettles on Old MacDonald's Farm was the final feature for Marjorie Main. She made a few television appearances, enjoyed riding in the Hollywood Christmas parade, and died in 1975 at 85. In 1964 Kilbride and friend actor Ralf Belmont were crossing a street in Hollywood when both were struck by a speeding car. Belmont was killed instantly, but Kilbride survived. Brain surgery could not save him; he died weeks later of pneumonia and his injuries at age 76.
Though Ma and Pa were slovenly, lethargic and completely without middle class proprieties, they appealed to a post-War America also increasingly uncomfortable with the pace of modern life. Producer Goldstein reflected, "Maybe people feel a little superior and maybe at the same time they recognize a lot of things about themselves," and Kilbride himself said, "Anybody, even the lowliest bum, can feel superior to the Kettles." Even now we can laugh at and enjoy these films because we see that the Kettles are basically good people. They love their kids and each other, and no matter how ridiculous the scrapes they get into because of their naïve outlook on life, it is that same unmodernized goodness that sees them through to triumph.
While it is fascinating to study how images of rural life and the hillbilly came to be a part of American popular culture, ultimately one cannot dissect what an audience of a particular time and place calls comedy. The 1960s television series Green Acres and The Beverly Hillbillies were direct descendants of The Egg and I and the Ma and Pa Kettle films, and they also relied on the comedy of the "fish out of water" — either putting the country folk into a mansion, or putting the naïve city dweller back on the farm.
The appeal of the "fish out of water" comedy, and ultimately the Kettles, lies partly in the story, but in large part lies in the incredible talents of Main and Kilbride, who brought the characters to life. First was Betty MacDonald's real life experience, then the book, magazine serialization and movie version followed by literary and movie spin-offs. (The Egg and I: Which Came First? over at The Bijou Blog is a great piece for further reading.)
And now, watch this wonderful bit of down-home fun as Ma and Pa Kettle make their screen debut in this trailer for The Egg and I: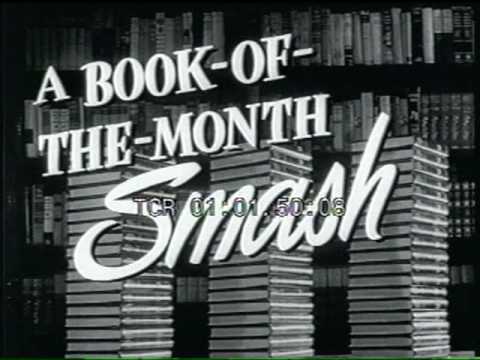 Victoria Balloon is a writer, classic film enthusiast, and pop-culture pundit. In addition to knitting small appliances, Victoria is currently involved in helping to bring back the Matinee At The Bijou TV series in an HD sequel to be hosted by Debbie Reynolds.